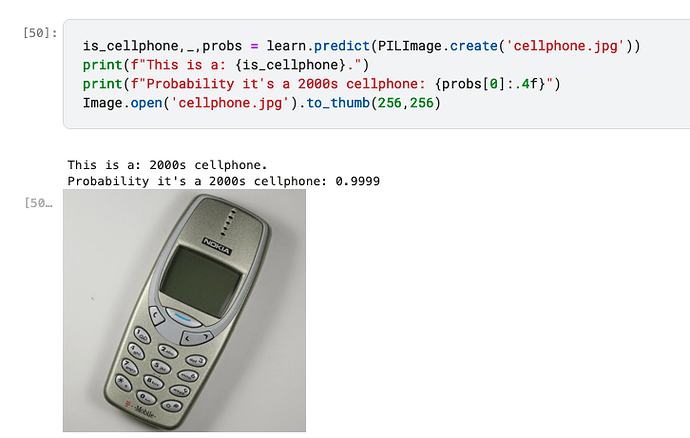 Trained an image classifier to distinguish "brick"-cellphones from the 2000s and smartphones.
Works fairly well.
Noteably, its unsure with blackberries (learns the keyboards, i guess). But also with early iphone iterations. So the model is not only learning keyboard vs touchscreen as features but maybe also other variables depending on the era photo was taken in.
I've also build a second classifier to distinguish Midjourney and Stable Diffusion Images. Turns out, you can do this fairly well at a 15% error rate.