Hi there !
ClassificationInterpretation and ImageClassifierCleaner make the kernel crash all the time. The problem is I am not getting any error… The kernel just crashes while the learner iterates through the files…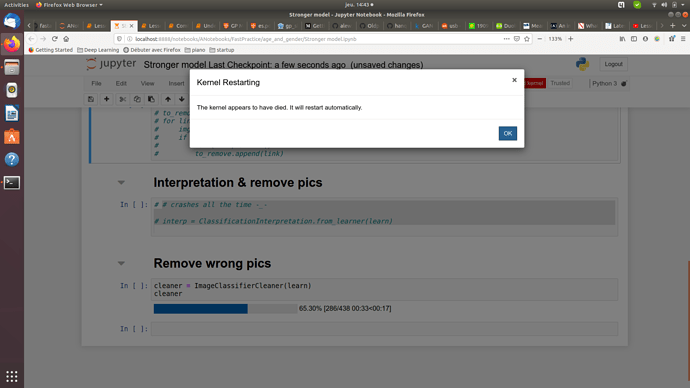 Any idea why that might be the case ?
edit:
note that the model fine_tunes without any problem, which I believe removes the possibility that a file might be corrupt. Also, I tried changing the batch_size to no avail. Finally, show_results() works without problem as well… very curious… maybe my hardware is screwed somehow ?