Hi Jeremy/FastAI members,
First of thanks for such a great resource for learning. Presently I'm on the lesson 1 of part 1, and I'm trying modelling with my own data - I have chosen the FashionMNIST data set here. And I'm loading the pixel values as a data loader in torch and then passing it on to ImageDatabunch (of course, show_batch isn't implemented there - so, that's something I'm yet to figure out).
But, I'm finding it hard to run & visualize lr_find and recorder.plot.
So, I was getting a blank plot while trying to visualize - when I noticed it's always showing me values between 1e0 and 1e1. So, I started experimenting with adding
start_lr/end_lr in lr_find and skip_start/skip_end in recorder.plot.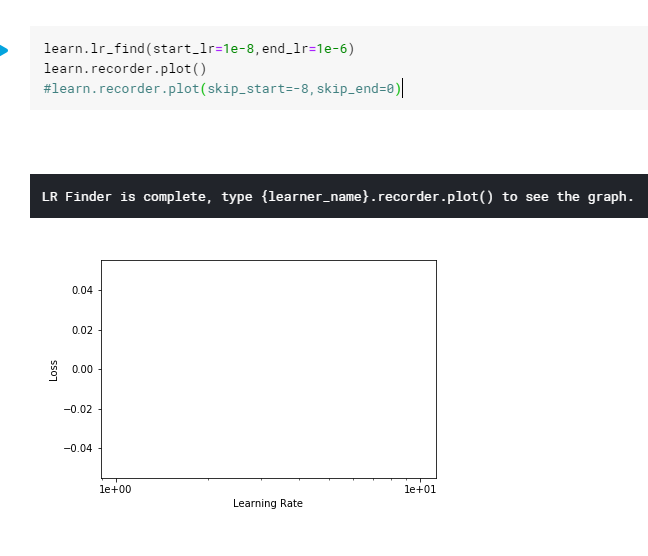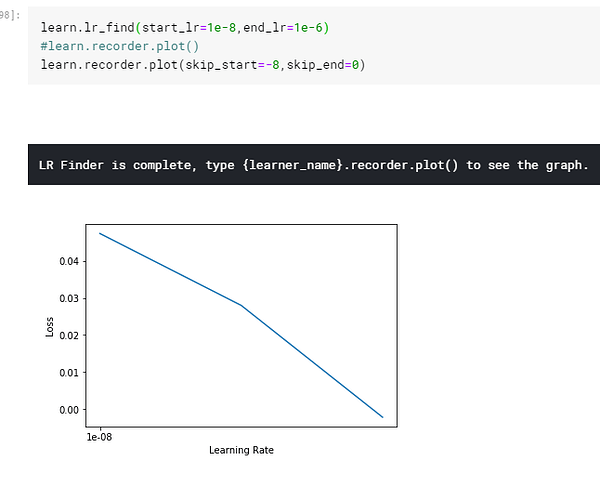 but, interestingly running the same code gives different results here: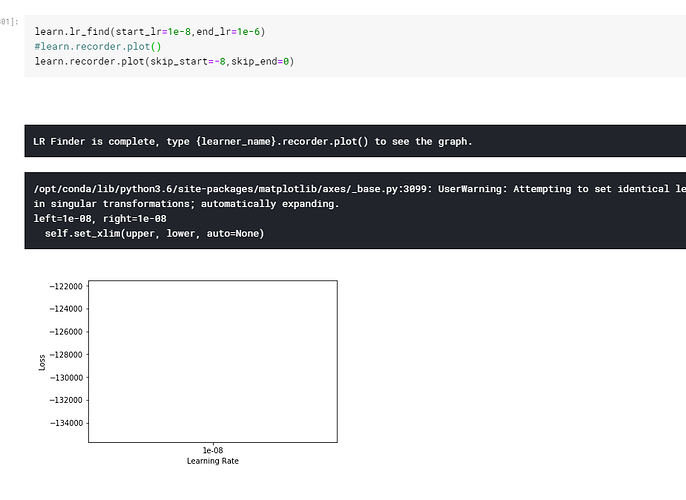 I think I understand what start_lr and end_lr does - but, I'm not sure how the value of skip_start/skip_end influences the plot?