I worked on a GUI that I wanted to share. The aim was to provide an easy to use graphical interface without the need to dig deep into the code, and provide all aspects of choosing and viewing parameters and outputs within 1 line of sight. This easy to implement GUI provides a good starting point to get training quickly using fastai.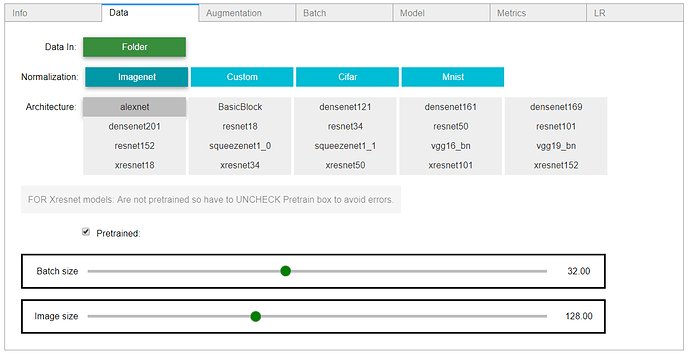 Here is the link to a quick video showing its use (updated to include results tab): https://www.youtube.com/watch?v=I6hTbjUQvPU
The code can be found on my github: https://github.com/asvcode/Vision_UI
I am working on further developments/additions and would love to here any suggestions/thoughts/advice.
Thanks