Each day they create a new pdf with the updated total number of cases in all contries in the world: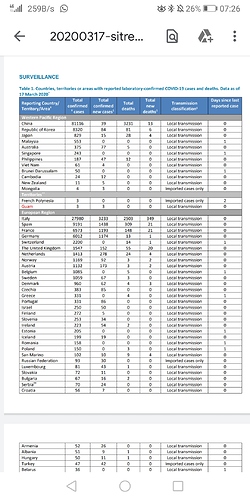 The problem is that it is a PDF file. Any suggestions of a scrapper for that? Or an alternative source that is also updated daily?
That would be useful for tracking each country and creating historical plots.
Thanks!
UPDATE
UPDATE 2
Here's a notebook exploring the dataset: