I'm curious about whether learn.lr_find() should be used before or after unfreezing the layers of the network.
In the first lesson's notebook, Jeremy runs lr_find() before unfreezing the network and then uses those learning rates to fine tune the network.
I've plotted the lr_find() plots for before and after unfreezing and they look slightly different.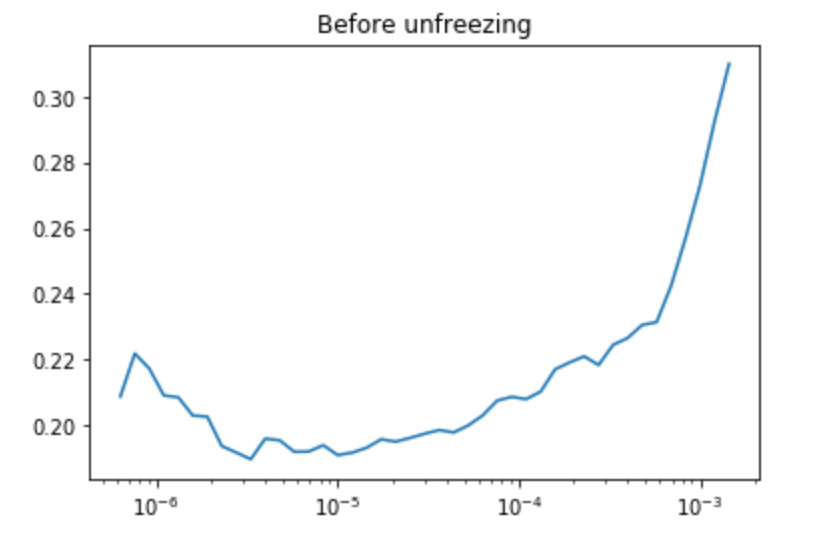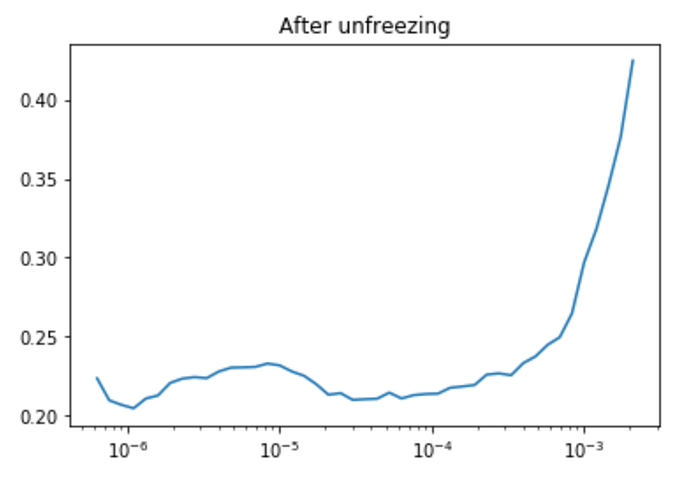 I'm wondering which would be the right approach for fine-tuning?