Hi everyone! I just started ths course and I'm super pumped!
Following the suggested practice for lesson 1, I built a classifier of paintings into their art period. I used 300 google image search results for each of the 18 classes. My model has ~50% accuracy. I am not entirely sure how good this is so I would appreciate any hints or insights into the work.
The blog post is in https://fedebarabas.github.io/projects/paintings/ and the jupyter notebook is in here.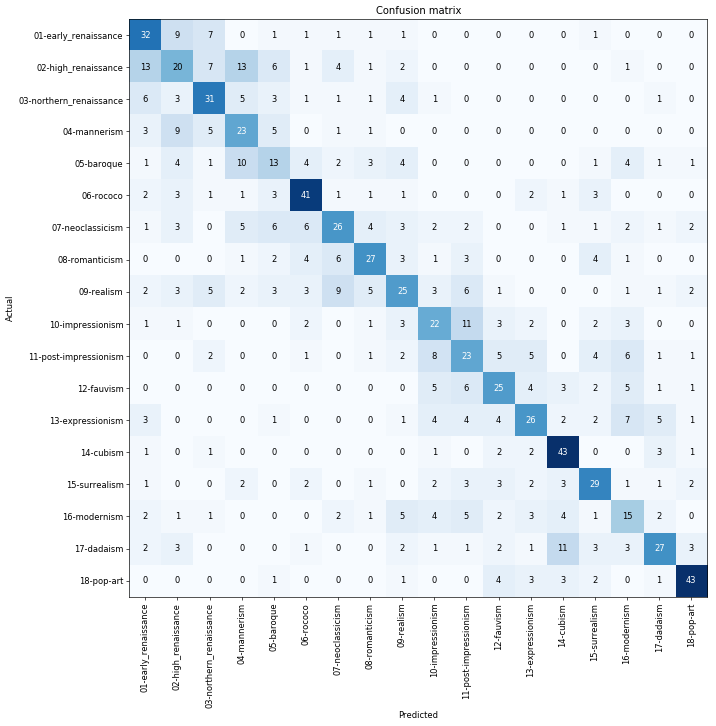 Thanks fastai and the whole community!