Here is a link to my Notebook that attempts to classify David Bowie personas. It is about 75% accurate based on the data set with resnet34.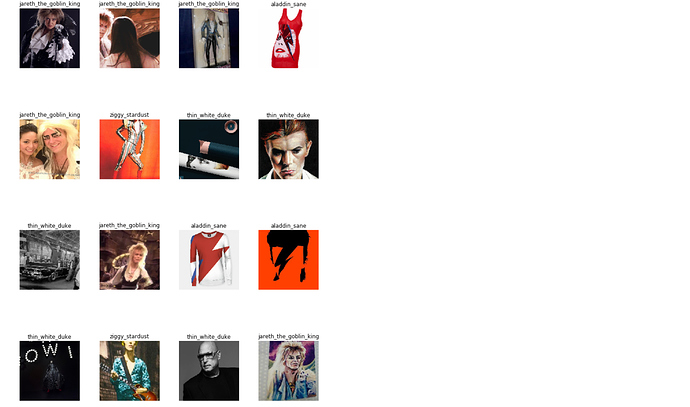 The most immediate issue that I noticed is that the raw data quality from Google images is quite bad. In particular, there are a lot of mistags between the 'Ziggy Stardust' and 'Aladdin Sane' classes which likely leads to the high confusion levels.
I also ran into crashes when attempting to display the data and run the learner that appear to bad image files. Has anyone else run into this problem? I got around it by adding an extra post-download step to explicitly deletes any images that fail to open.