Hi - please bear with a complete newbie! I have managed to get through various obstacles myself, but now I'm stuck. I wonder if I have unzipped the dogscats data into the wrong directory, but it looks to be exactly the same as in the video. It doesn't help that I know very little of Linux. Anyhow, the notebook runs fine until the final step, when I get:
OSError: [Errno 2] No such file or directory: 'data/dogscats/sample/train'.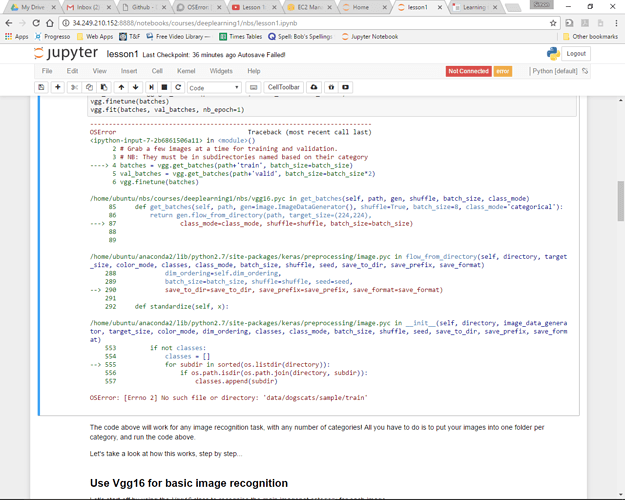 Here is my Cygwin window:
Any help would be hugely appreciated.
Thanks,
Simon