Hi everyone,
I'm doing an image classification with cnn_learner method, architecture: resnext50_32x4d, optimizer: Ranger from here by @LessW2020 (Hi LessW2020), inspired from LessW2020's amazing work with ImageWoof challenges, and additional OverSamplingCallback from official fastai repo.
I used fit_fc() method from official fastai repo, which is known as "flat cosine annealing" lr scheduler. But I'm facing this issue many times with various choices of total epochs and platforms (google colab, kaggle) when the notebook line learn.fit_fc() didn't complete the given total epochs but no errors were returned.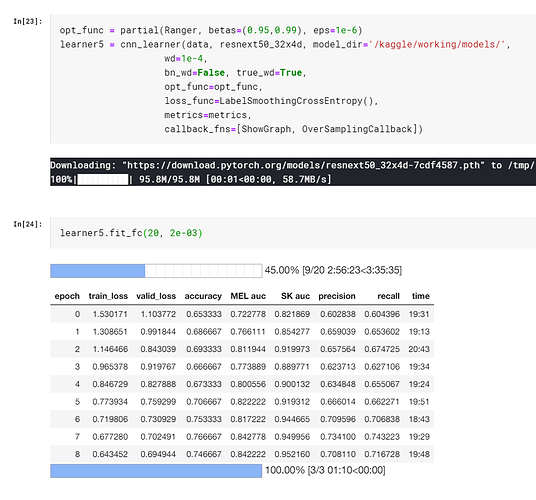 What can I do about this? Thanks for reading.