I started Part One of course roughly a month ago. My initial plan was to utilize Paperspace as my practice environment. However, my request for an Ubuntu instance never seems to have been approved/responded to. For a couple of weeks I utilized Crestle to get up and running. I greatly appreciate the "push button" simplicity that Crestle provides in terms of launching an environment.
With continued usage, I began to experience some frustration with training times, as well as a few experiences I had where the system hung while trying to spin up an instance. I tried signing up for an Amazon P2 Large instance, but the response I received from Amazon made me feel like I would have to jump through hoops to get up and running.
All this motivated me to take on the recommended exercise in Lesson 8 of building a Deep Learning Rig/AI Sandbox. This was my first ever PC build and I benefited from having multiple PC Hardware retailers in my area that provide price matching with components from online retailers.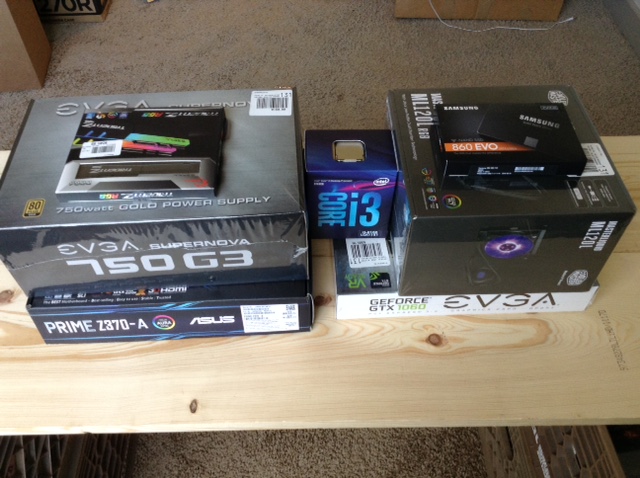 I greatly appreciate @jeremy suggestion of using PC Part Picker to ensure component compatibility. My part list for the build was follows: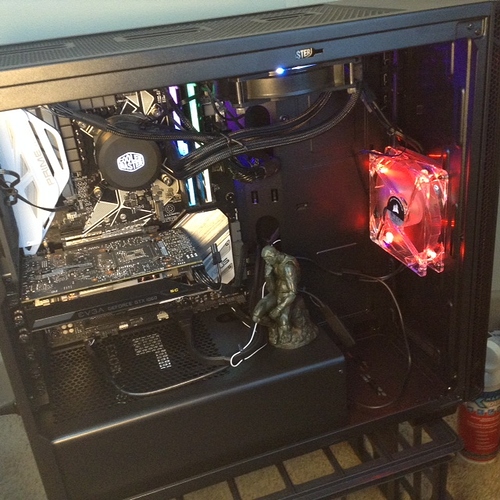 Including the experience of botching my first attempt at thermal paste application and subsequent cleanup, the hardware portion of the build took me the better part of a day. In regard to setting up the environment, after installing Ubuntu 16.04 and the NVIDIA Driver, the rest was a snap thanks to the docker image that @Matthew provided along with the recommended setup instructions.
Many thanks to all the others who have posted excellent build guides and tips both on the forum and via blog posts. Their inspiration gave me confidence that the project was definitely doable! So far, I have been extremely happy with the speed of the environment and the convenience of having my own box.