I have 40 000 images and 400 classes.
Images are scrapped from cars ads web site. I'm building car model classifier.
Initial training looks like this:

And after finding learning rate: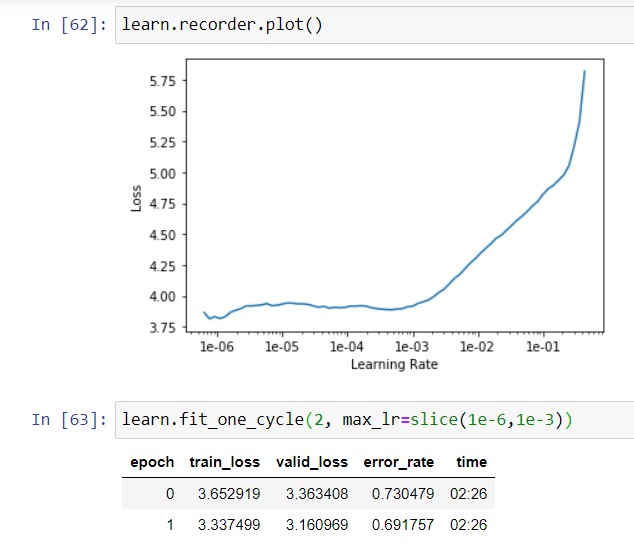 I guess I need to continue training but before I continue I'm trying to use ImageCleaner(ds, idxs, imgpath) to clean up images but for this case this widget is useless since I cannot possibly know for certain which image belongs to which class (car model).
I would just like to delete images that are most confused from whole dataset. How do I do that?