Hi everyone.
I made a apple/orange classifier based on Lesson 2 and I'm running into this issue when I try to deploy my app via Binder


.
I've tried everything I could find on the forum, with no success. The error occurs consistently on both Brave and Chrome (adblock turned off).
You can find the project
here
and this is what the binder prompts look like that lead to the 404: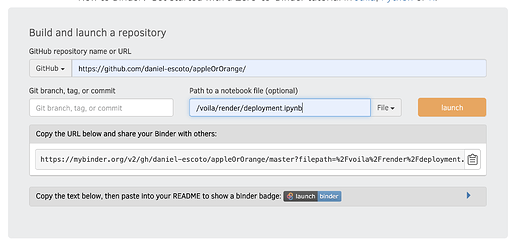 Any help is much appreciated.