In Lesson 1 Pets notebook, we use lr_find and recorder_plot to plot the learning rate curve and find the lowest and highest values as below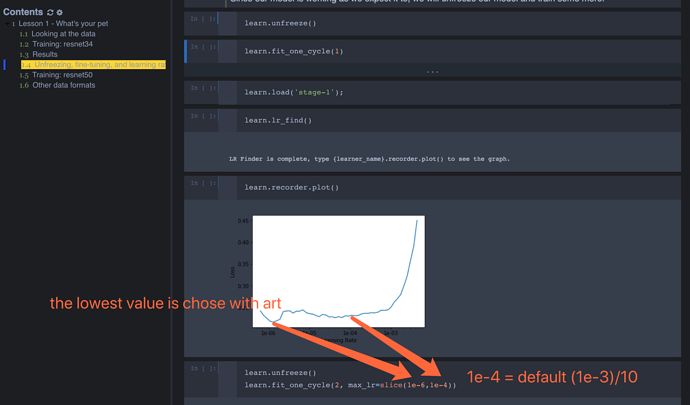 Naturally, you would think that when applied with resnet50, we shall use the same approach to find the lowest and highest learning rate values, rather than using the values from resnet34.
At first, the code seems to follow this thinking, as seen below which looks different from that of Resnet34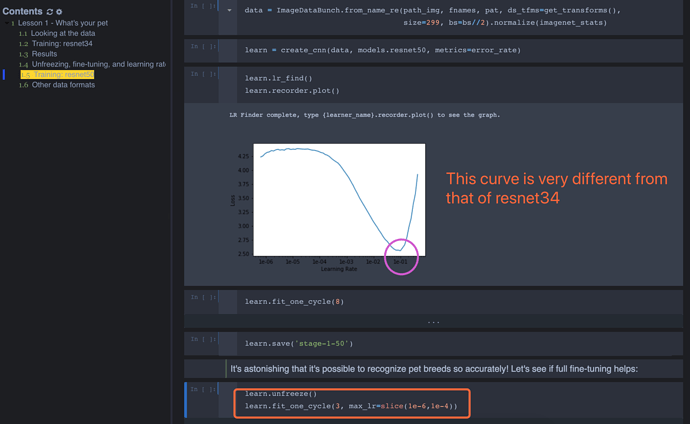 If we are to find out the lowest and highest values for resnet50, then the lowest rate should be the lowest loss corresponding learning rate (1e-1) shrink by 10 times, which will be 1e-1/10 = 1e-2 . Of course, lowest value as 1e-2 does not make sense, but does it leave us to using resnet 34's learning rate range?
However, the notebook used those values from resnet34 instead.
Why is it?