I tried to use FillMissing from Tabular to deal with some missing categorical values, but noticed there were still missing values after applying the transformation. Upon closer inspection, it looks like FillMissing only works for continuous variables…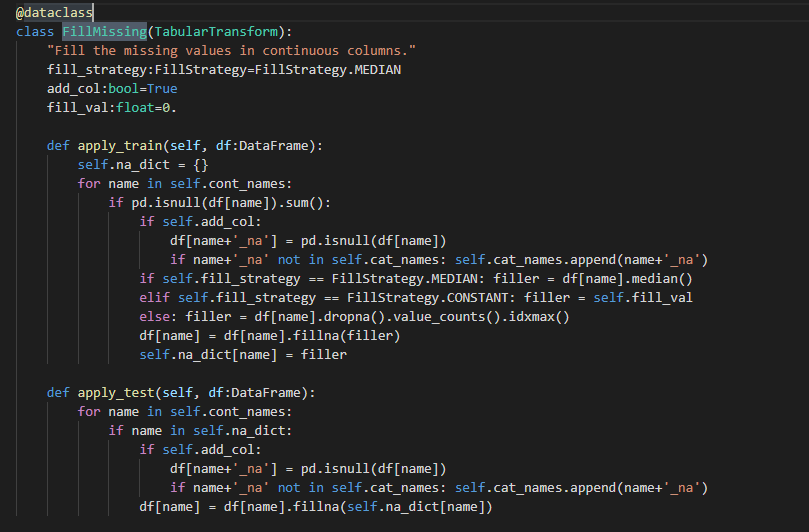 This was surprising to me because FillMissing takes a cat_names argument. Of the three fill strategies provided - median, common, and constant - median clearly wouldn't work, but common and constant seem to make perfect sense.
Am I missing something about how this class works? Or would it be a bad idea for some reason to fill missing categorical variables this way?