I am training a resNet50 binary classification model with a very big training set (~400k images, 20% of which are used for validation). The two classes are imbalanced, the minority class ~7% of the examples. My problem is that I would like recall to be higher and that I have some hopes since I still observe under-fitting (i.e. training loss is higher than validation loss). However, both losses are very close to zero. See picture below: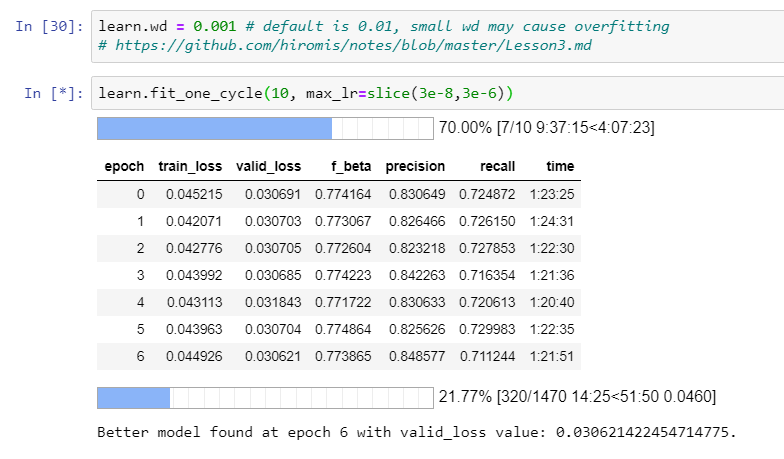 Moreover, the course notes say: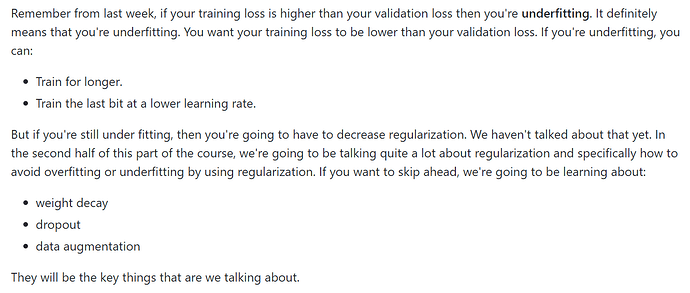 Am I done training or is there something else I can do to improve recall?
I trained for long with low learning rate already, I also decreased weight decay… but I do not see a way to load a learner (aka learn.load()) and then modify data augmentation or dropout.
Can somebody help with it?
My losses are currently so low that I am not quite sure whereas it makes sense to continue training but I would like to have higher recall. Should I maybe try to train with a balanced data set?