As a member of the time series/ sequential data study group, I'd like to share with all of you an initiative the group have agreed to launch. It's a Time Series Learning Competition!
Unlike traditional Kaggle competitions, the main goal of a learning competition is learn and share our knowledge within the fastai community by fostering collaboration.
We believe that by focusing our work on the same dataset, we'll be able to learn and share our knowledge with the rest in a very practical way.
As an initial dataset, we have agreed to take the Earthquakes dataset (from the UCR time series dataset).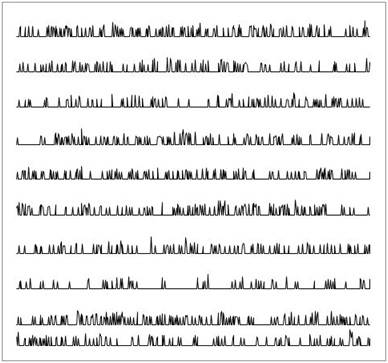 It's a relatively simple dataset (since this is our first ts learning competition). This is a univariate, binary classification problem. It has 322 train and 139 test samples, with a length of 512 steps. If you use the link above, you'll be able to read a brief description of the dataset.
According to the UCR website, the current state of the art accuracy is 75.92% (Rotation Forest). Will we be able to beat that while we learn together?
Learning competition rules:
The objective of the competition is to learn as much as possible and share that knowledge with the rest. The performance (in this case val accuracy) will obviously help us gauge the value of different proposed approaches, but it's not the main driver for this competition. If you find a post interesting/ useful, please use the button to indicate it. This is a good way to measure each participant's contribution to the thread. At the end of the competition we'll have a contributors' leaderboard.
We will openly share ideas, provide feedback to others, and will upload our notebooks to a shared time series repository created for this learning competition (repo).
Deadline: by end of the course, although we can extend it if you are interested.
Ideas, feedback, performance results for this competition should be shared in this thread.
There won't be any test set or formal submission process. Just create a notebook gist it, write a post in this thread, and share your notebook/ gist with your results (if you have any idea how to do this more efficiently just let us know).
You can use any technical approaches to this problem (deep learning or not, fastai or not).
Award: learning , the feeling of contribution , … Ideas? Any sponsor?
If you have any questions, please don't hesitate to post your question in the forum!
We look forward to having you participate in this competition. Thanks!