I was working on a way to display my college archive photos using Machine learning. So i decided to use Deep learning and Visualise the embeddings using TSNE.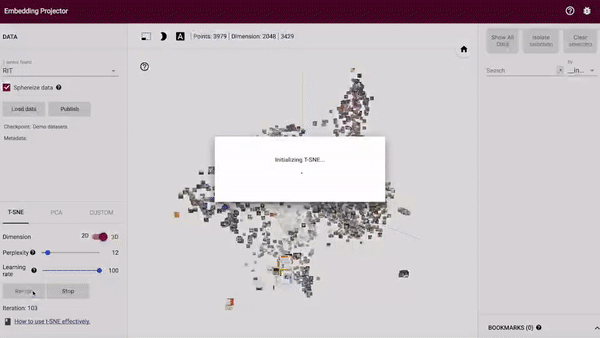 I found out that tensor board is quite hard to work with , so I just wrote a simple project to use their standalone embedding projector without having to use tensorflow.
Also, you can share your visualisations without having a sever !!
Project Link is https://github.com/harveyslash/TSNE-Embedding-Visualisation
Visualisation link is https://harveyslash.github.io/TSNE-Embedding-Visualisation/
This is a WIP , your feedback, and issues are appreciated!