I'm trying to train a model on the Kaggle MNIST dataset, and running into this error after a call to learn.fit() with learn.precompute=False.
ValueError: operands could not be broadcast together with shapes (28,28,28) (3,) 

All the inputs seemed to be correctly shaped going in, so not sure what the issue is. I'd appreciate any pointers.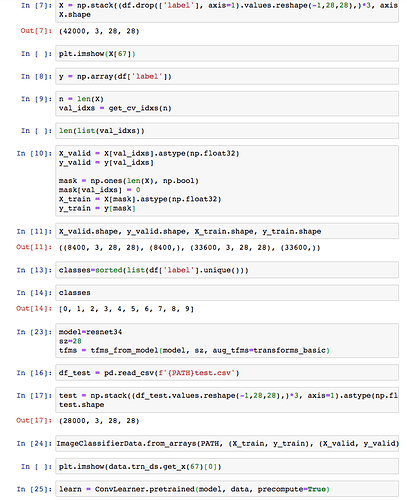 Notebook is here: https://github.com/sbc/fastai/blob/master/courses/dl1/my-digits-rec.ipynb
Thanks!