I was looking for a way to do object detection with fast ai. I found the retinaNet notebook belonging to part 2 of the course and ran it.
everything was fine, until i tried using it for inference.i wanted to apply it on video from my webcam(in another code),but i stumbled upon an error. I tried adding the export, load and predict lines to the same training notebook and got the same error, which is the one below: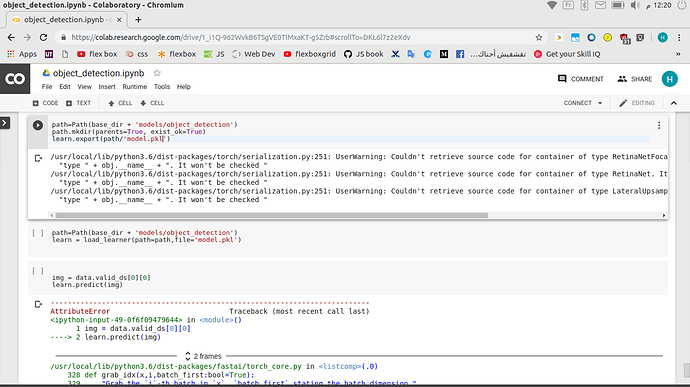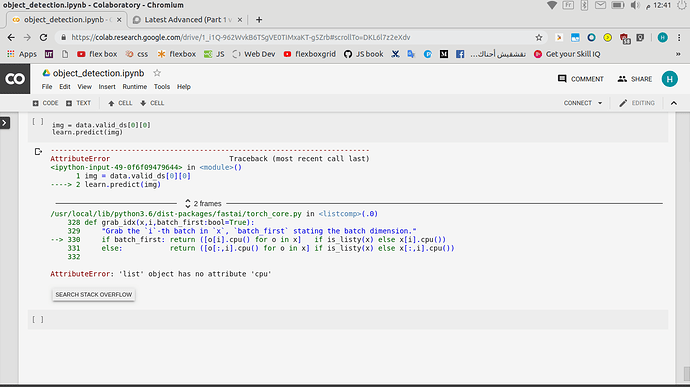 is it not possible to get predictions by doing learn.predict ? if so how do i get them?
ps: I understand that this is more suited to part2 2019 of the course, and i apologize. i cant access their forums now, and i am using this for my graduation project so i cant really wait until it the course is available on the internet. I thought part one was enough for object detection, since it has segmentation in it. i was wrong.