Hey there,
It's been a couple of days since I started the Practical Deep Learning for Coders. So if this thread lands up somewhere it shouldn't have, please help me out.
I have watched the first two lectures and read chapters 1 and 2. I'm currently rewatching the first two week's contents, trying out the notebooks myself, and reading the forums (some really cool stuff, must say).
However, there are a couple of errors I'm facing that I don't understand: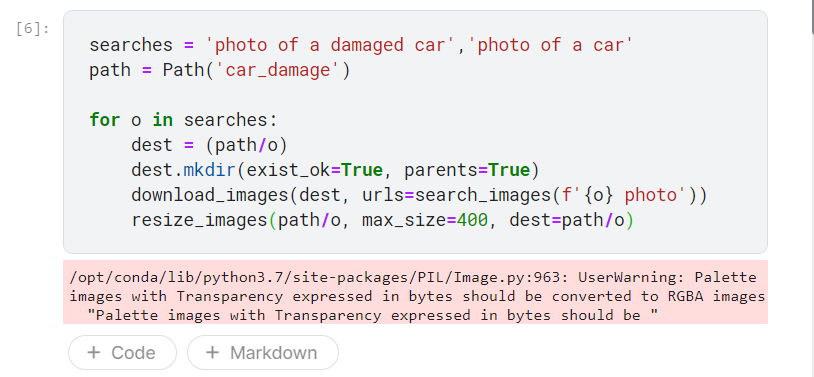 Although this is a warning, I'd appreciate some more info on it.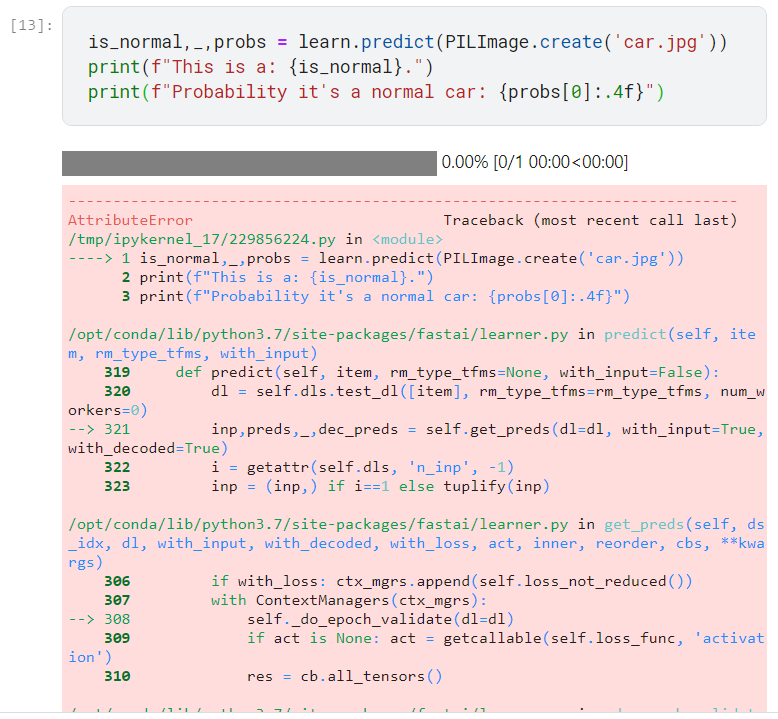 I get this AttributeError: read when I try to make predictions on a car image downloaded from the web.
Thanks!