Hi All,
I've tried the following process to create a simple GH pages output, following nbdev - End-To-End Walkthrough
mamba install -c fastai nbdev
nbdev_install_quarto

On github
Create PAT token (all repo permissions on nbdev-hello-world repo)
Create repo nbdev-hello-world, add desc, click 'Create repository'
clone repo with ssh
export GITHUB_TOKEN=github_pat_…
Run nbdev_new
Run
git add .
git commit -m'Initial commit'
git push

on github.com on repo page … settings → pages → build from main branch
Goto repo → actions and see the following outputs
CI : Initial commit #1
Notebooks and library are not in sync. Please run nbdev_export.
Process completed with exit code 1.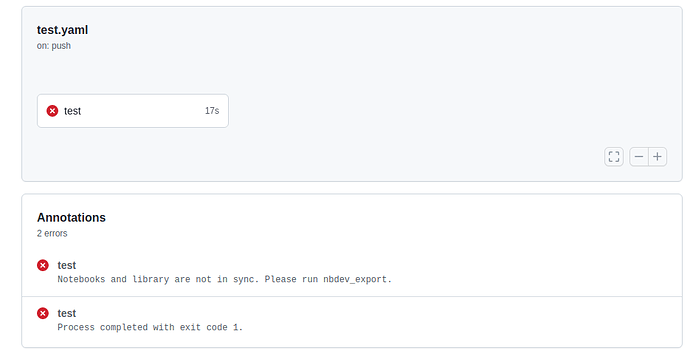 Deploy to GitHub Pages : Initial commit #1
Action failed with "The process '/usr/bin/git' failed with exit code 128"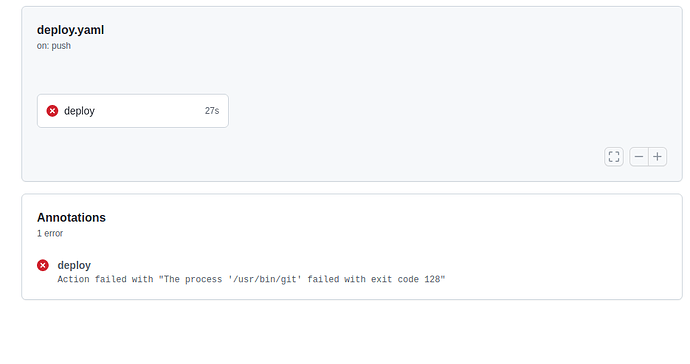 Although success for pages build and deployment #1
but on nbdev-hello-world | nbdev-hello-world I cannot see the nav etc so I think it's not working due to the above errors.
is anyone able to tell me where in the process I'm making errors?
Cheers
Dan