I would like to use zeros padding. As I was not seeing a nice way of doing this when calling the following:
db = ImageDataBunch.create(*datasets, path=PATH, bs=bs, ds_tfms=get_transforms(max_zoom=0, max_warp=0, max_rotate=0), size=sz)
I tried making the changes directly in vision/transform.py but regardless what edits I make, I still get reflection padding both when applying rotate or warp.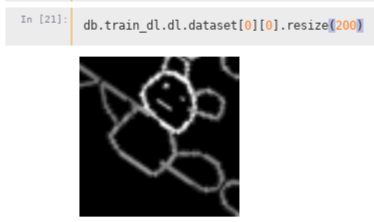 I also was unable to construct manually whatever get_transforms returns (maybe this way passing mode='zeros' or something along those lines to one of the transforms would work).
Any help on this would be greatly appreciated
Thank you!