Hi. I'm having issues with my hardware, in the sense that the GPUs seem to be not properly fed by the rest of my hardware pipeline.
The machine in question is a Xeon 2630v2, 24Gb RAM, 500Gb NVMe drive, one 1080ti and one 1070.
Look at what happens: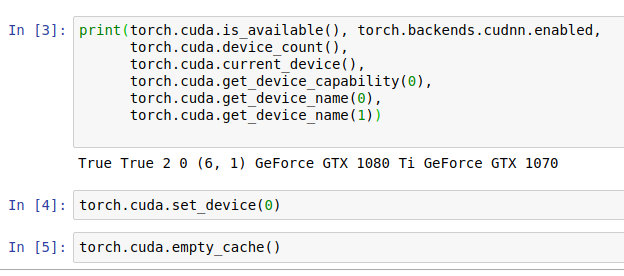 The following are screencasts of the training process alongside continuous updates of nvidia-smi. Below, you can see the load over the CPU during the same process. Please note GPU-util column for GPU0: It idles for most of the time, and occasionally peaks at low percentages
[NOTE: right-click the animated GIF and select "open in a new tab", otherwise it's barely readable]
---
CPU
As you may see, the CPU is not fully loaded, so I don't think it's the bottleneck. Check. There is plenty of free memory. Check. And I cannot believe that a NVMe drive cannot properly feed a GPU. Check. Same story with the 1070.
Any suggestion?