Using the notebook from the 2019 Part 2 course where Jeremy trained a retinanet object dector using the Pascal 2007 dataset, I tried to make an object detector of my own. I have changed a few things to make it work for my purposes. 1: I replaced the resnet model from the notebook with resnet18 (I haven't changed the retinanet split, could this be a problem? Edit: resnet50 doesn't make a difference). I have of course also changed the databunch to my own data.
After getting poor results where the bounding boxes are way too large, I tried normalizing using imagenet_stats as I thought this could differ from the Pascal dataset but this seemed to have little effect. My loss is steadily going down and with the loss function from the notebook and I achieve less than 1 (about 0.6).
Altogether I am training on about 150 images from my own hand-labelled dataset. Could the dataset size be the problem?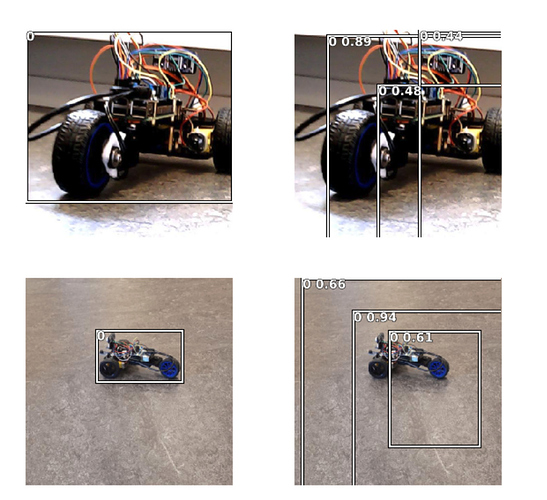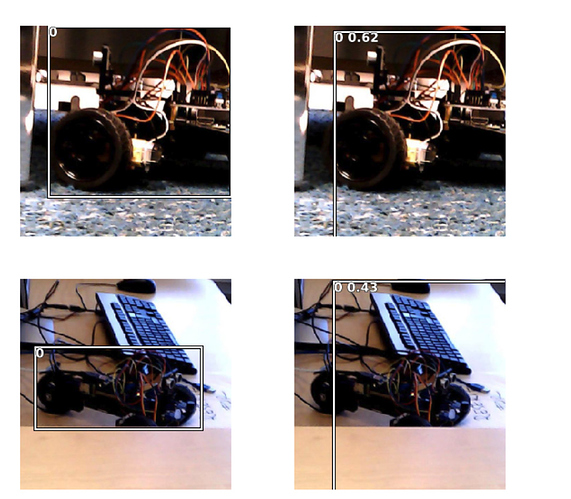 This is the notebook:
https://colab.research.google.com/drive/1ljLfGHGWtxkun2q4XdXRbhrntELex0ur