Hello,
I want to submit my solution for the kaggle competion: Mayo Clinic - STRIP AI but I don't know what to do with this issue: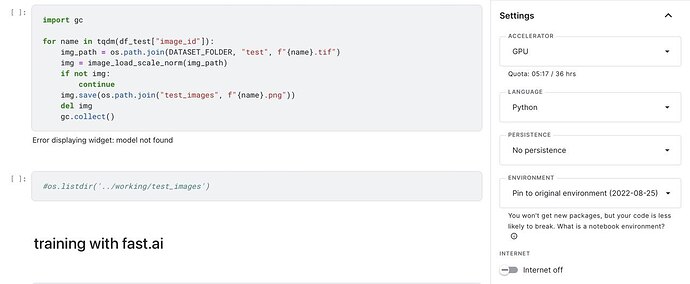 In that competion the notebook has to run offline which makes it more difficult for me. I don't know how to deal with tqdm or gc in offline mode.
Could someone help with it or do you have a short workaround?
Thank you very much.
Best wishes
Chris