This is thread to discuss about porting timeseries algorithms to fastai. We currently have a very polished lib to work with timeseries tsai actively developed by @oguiza et al.
This lib follows fastai style of coding and is based on nbdev. Please help us develop it!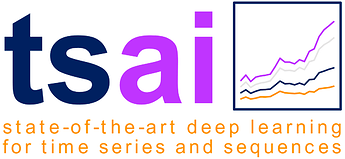 Ignacio has been currently working on self-supervised learning to get pretrained models on unlabeled data.
Resources:
This thread was originally created to port fastai V1 timeseries algos to V2. in 2021 fastai V2 is the standard and realeased everythwere.