Hi,
I've been trying to create a multi labels classifier from a dataframe and although I tried to look at similar topics on the forum and in the docs, I've had no luck for now. I keep having a
IndexError: positional indexers are out-of-bounds
Here is my code: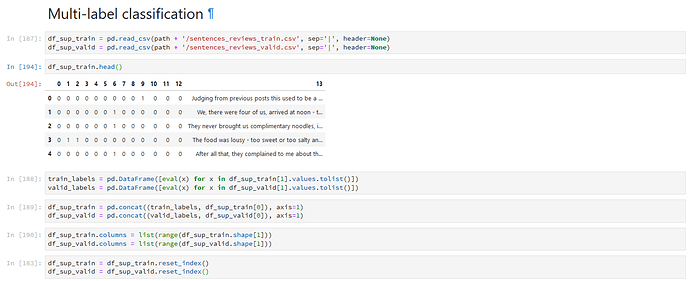 Any idea how to solve this problem? I feel like it's very dumb but I just can't do it.
Thanks!
Nicolas