Hi folks -
I am currently going through part1 2019 course. Many thanks to @jeremy and team for putting out such a high quality course for everyone to learn from !!
I completed lesson 3 on image segmentation camvid data set. While going through this lesson, I started thinking of a simple project using my custom data set. Basically I want to extract text from images.
I checked out CoCo data set but not sure if that is what I should start with or I need to handcraft data set of my own.
I was thinking maybe I need example bounding boxes on images like so: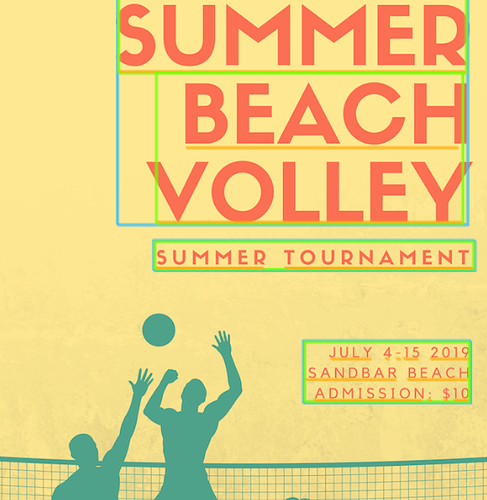 Also has anyone tried extracting text from images? If so what type of data set have they used.
Any suggestions/pointers on how to go about doing this will be very helpful.
Many thanks
Amit