Just sharing an article I wrote recently about how you can explore a text dataset and visualise word or sentence embeddings (extracted via XLM-Roberta) with UMAP and then select and extract datapoints of interest into a dataframe. I found Arabic, cryllic and other text anomalies in my English-Irish dataset with this!
Gif demo: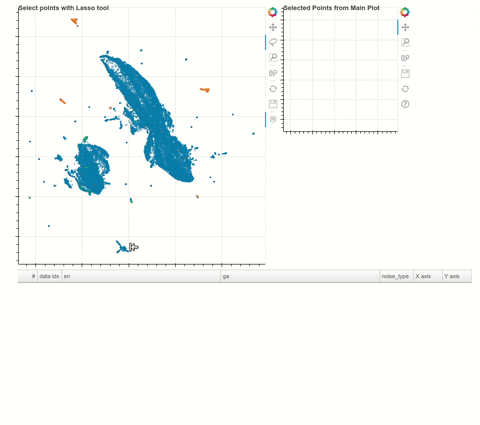 My main use case was to calculate an average "bad" embedding for certain noisy clusters from a sample (40k rows) of web-scrapped data, from which I could then identify similar "bad" datapoints in my larger (680k rows) dataset. Worked like a treat!
You can open the article below on Github as a notebook and use the code for your own text exploration and cleaning too.
(@hallvagi has a great post here too doing something similar but for exploring word embeddings with UMAP which I'd recommend reading)
–