Hi,
I am trying to work with the Titanic Dataset from kaggle using the tabular learner. It doesn't show any error if fit_one_cycle is called with a fixed max_lr.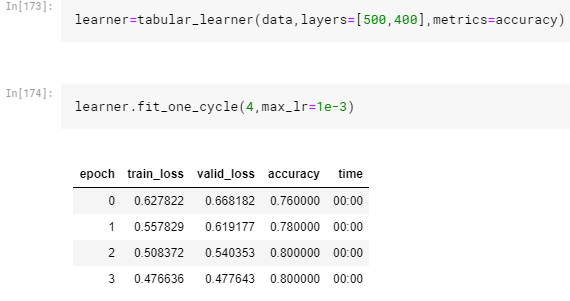 I tried fine tuning my model with techniques from lesson 1, by finding learning rate.
But it shows ZeroDivisionError if max_lr is sliced between a range.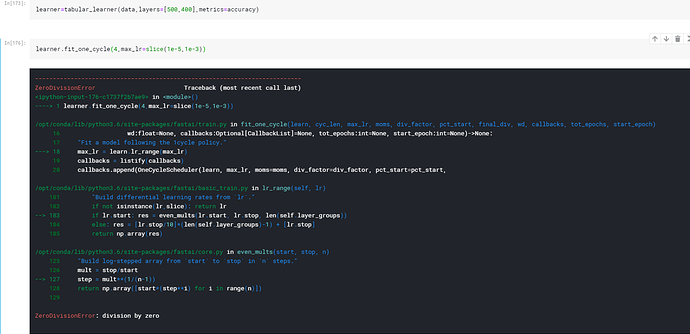 I'm obviously doing something wrong here.
Can anyone point them out?
Thanks a bunch