I am having an error using sum_cpus.
Since I see that sum_geom also exists in the core.py I thought I would try running sum_geom as well to check the functions in core.py are loaded, and it works fine, but not so with sum_cpus. Can anyone point me to an understanding of this?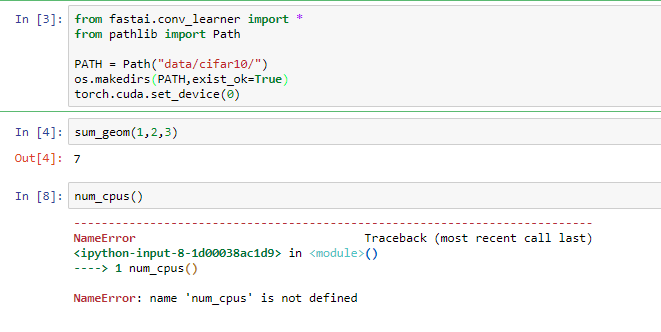 Also, when the darknet notebook calls ConvLearner.from_model_data it causes an error - I see that learner.from_model_data exists in my code, and that ConvLearner is subclassed from it - so perhaps this is evidence of some sort of memory corruption?