Hi everyone,
I'm working on a multi-target learner and have a specific data block setup that includes both masks and categories. Here's a visualisation of my data block: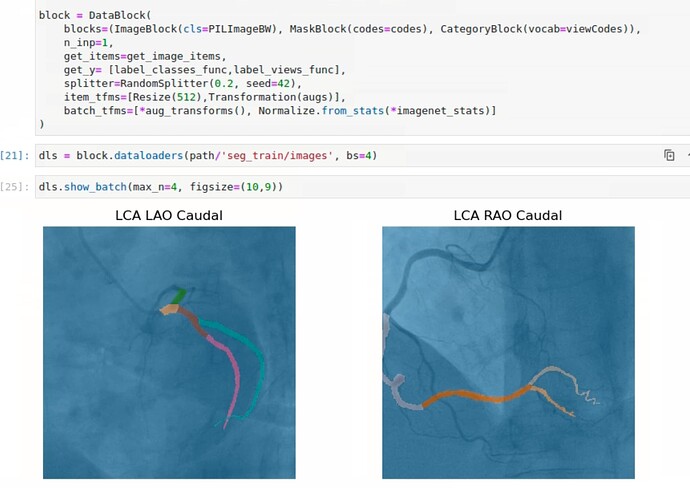 The dataloaders is functioning perfectly, and when I use show_batch(), the images are displayed with overlaid masks and category titles.
My question is related to using unet_learner() with this setup. The MaskBlock outputs a 26-channel mask with dimensions 512x512, and the CategoryBlock outputs a single class out of 11 possible classes.
How should I define the n_out parameter for unet_learner() in this scenario? Should I set the output tensor size to (26x512x512) + 11? I'm concerned that this will result in a very long tensor. Alternatively, is it possible to specify two heads for unet_learner() so that it can yield both masks and categories separately?
Any guidance or insights you can provide would be greatly appreciated.
Thank you in advance for your help!
Kind regards,
Bilal