Hi there
I'm trying to implement the Spatial Regularization Net from this paper. I'm working in Keras 2 with TensorFlow backend.
There is this one layer they are using in their proposed net that is new to me. See the highlighted text and 'conv4' layer in Figure 4 of the included screenshot of the paper.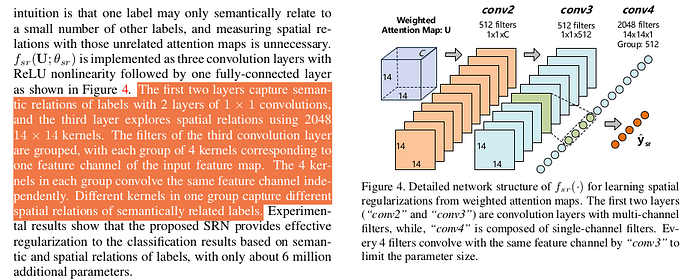 Does anyone know how to implement this in Keras? I saw the SeparableConv2D layer in Keras docs but I'm not sure if this is what the authors of the paper are describing.
Any help would be appreciated. Thanks in advance.