Hello guys,
for a reason I don't understand, there a re no automatic execution of CI task and no building of new pages.
Here are the last workflows execution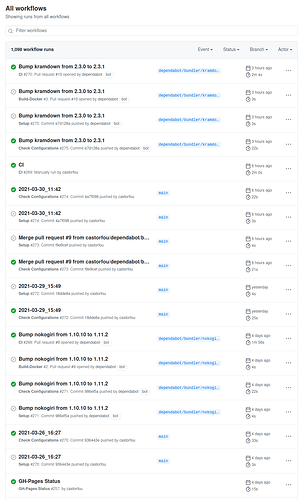 The last successful execution was 4 days ago.
Dependabot since then has upgraded some packages and since then (maybe not related) I have this issue.
Do you suffer similar problem?