Let me first say that I don't know the first thing about building a Deep Learning AI computer system, but what I do know is that we absolutely require NVIDIA GPU's, and GeForce 1080 8GB is the flavor of the day. Limit 2 per customer.
GEFORCE® GTX 1080 TI Founders Edition
NVIDIA: $699
3584 NVIDIA® CUDA® cores and 12 billion transistors
no Base Clock listed (assuming 1607 MHz)
1582 MHz Boost Clock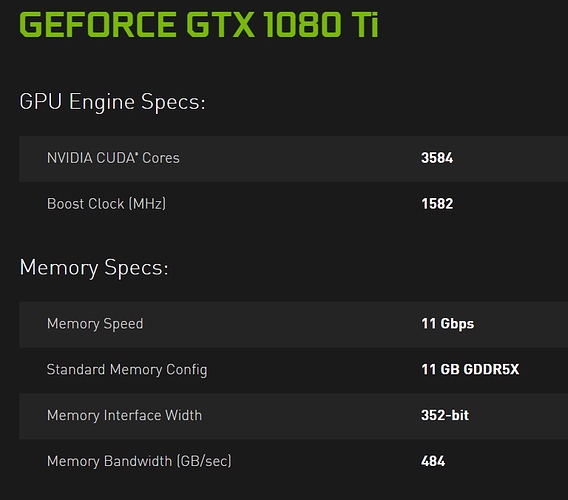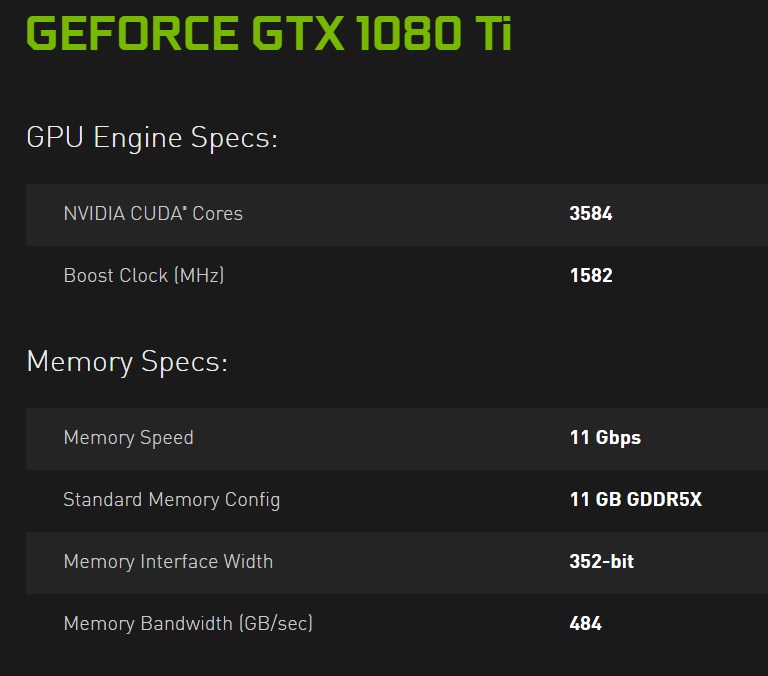 GEFORCE® GTX 1080 Founders Edition
NVIDIA: $549
2560 NVIDIA® CUDA® cores
1607 MHz Base Clock
1733 MHz Boost Clock
Interesting that the Boost Clock specification decreases with price.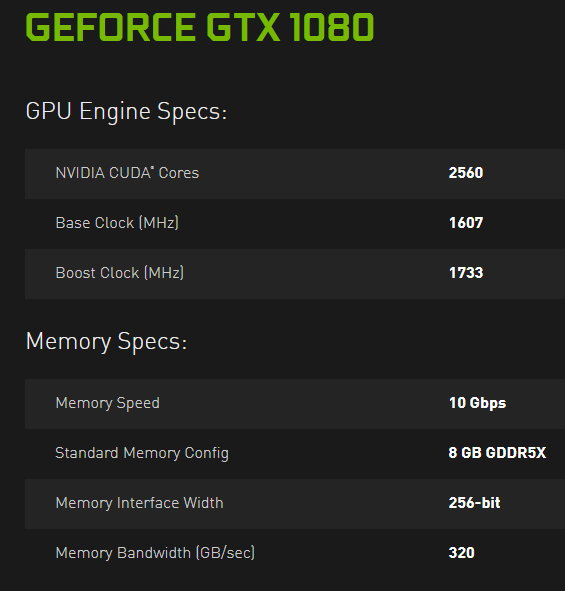 NVIDIA's Scalable Link Interface (SLI) can support multiple GPU's; e.g., four to a tower. "SLI is a parallel processing algorithm for computer graphics, meant to increase the available processing power." - Wikipedia
tom'sHARDWARE writes in 2015:
In order to build a SLI-capable system, you need the following:
A motherboard with at least two free PCIe x16 slots, operating in at least in x8 mode (Nvidia does not support SLI on x4 links). Pretty much all LGA 2011, LGA 2011-v3 and LGA 1150 motherboards satisfy this requirement.
Two (or more) identical Nvidia-based cards that support SLI, or a dual-GPU card like the GeForce GTX 690 or Titan Z. Generally, different cards won't do the trick.
A suitable power supply. Increasing the number of GPUs in a system rapidly increases its power requirements. Take that into account when you choose your PSU.
An SLI bridge. This is generally provided by your motherboard's manufacturer as a bundled accessory.
The latest Nvidia drivers. If you're reading this article, we're pretty sure that you know that you can grab these from Nvidia's website.
NOTE: @balnazzar has discovered an alternative multi-CPU configuration.
NVIDIA provides a list of motherboards that are Quadro SLI Ready in a dual GPU configuration.
In the meantime, hopefully application-specific integrated circuit (ASIC) mining will replace the GPU as the primary means of acquiring cryptocurrency.
As for the CPU, I understand the Intel® Core™ i7-8750H Processor with 6 cores should suffice for initial Deep Learning needs, available for approximately $300 through an online search.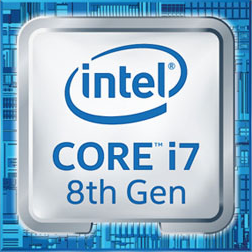 For $425 Intel also sells its Limited Edition Intel® Core™ i7-8086K Processor featuring substantially increased clock rates and a 3MB larger smart cache.