I am trying to follow this tutorial: Computer vision | fastai
Everything works, except for dls.show_batch() and learn.show_results() do not show anything at all in Jupyter Notebook.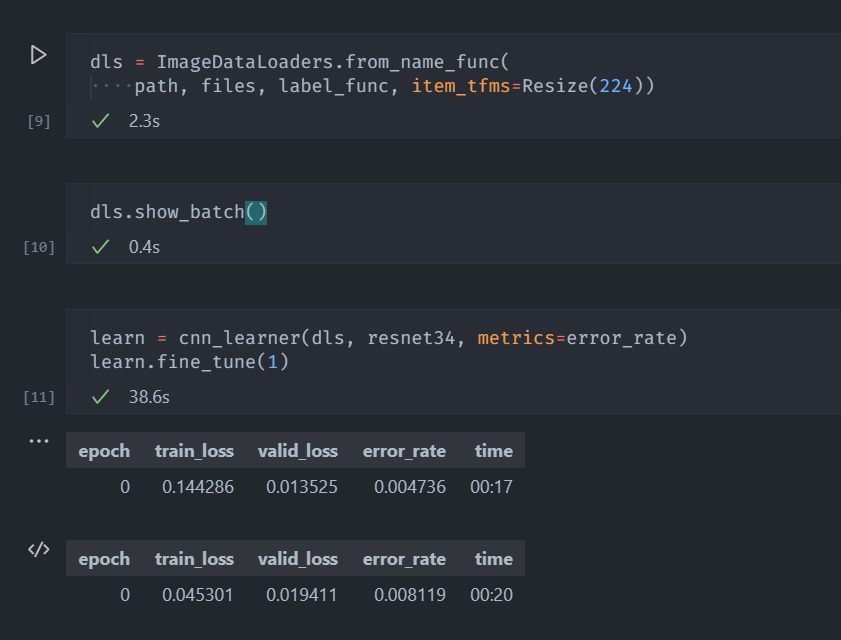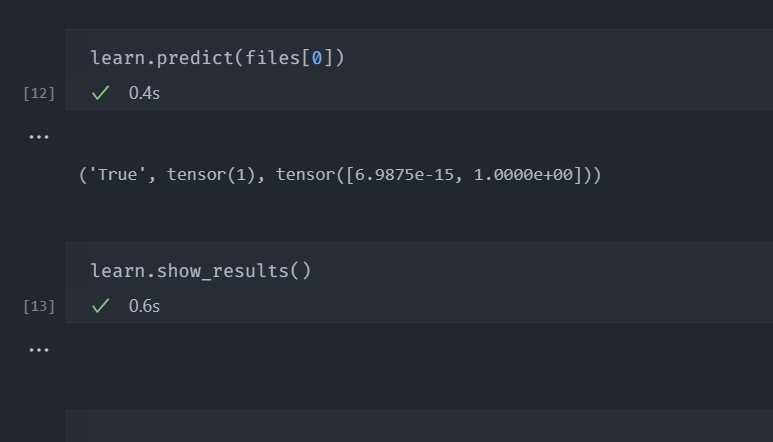 Note that in these screenshots, I am using Jupyter Notebook in VS Code with its python extensions. But I did try with just vanilla Jupyter Notebook (by runningjupyter notebook --no-browser) and these two methods do not show anything either. So I think this is not a VS Code issue.
I am using fastai v2 installed by conda install -c fastchan fastai.
Do I make some mistake? Anyone know how to make them work? Thanks.