I modified my fast neural style transfer notebook to use miniai. The notebook is a bit of a mess, but I wanted to share it before I left for the weekend in case anyone wanted to play around with it. I will clean it up when I get back.
I added a VGGStyleLoss class to calculate the loss using hooks to get the vgg features.
I made a StyleOptCB that inherits from the MixedPrecision callback, because the bmm operation (whether done with bmm or 'bfs, bgs → bfg') does not work in half-precision. I call self.autocast.__exit__() before calculating the loss to get around this.
I like seeing the progress of the generated images, so I also added a ImageCheckpointCB and a ModelCheckpointCB to save sample images and model checkpoints at specified intervals.
Here is a random sample output: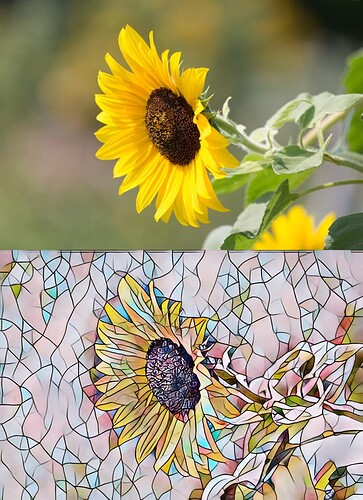 Style Image:

You can download the dataset from Kaggle or swap it for another one.