Hello
After weeks of following class on deep learning and reading stuff, I can't figure out a proper workflow to solve my problem.
I have some Shapefiles (georeferenced polygons) that indicate elements on aerial imagery. I would like to train a model to find those elements automatically on big images. For example, elements can be pools: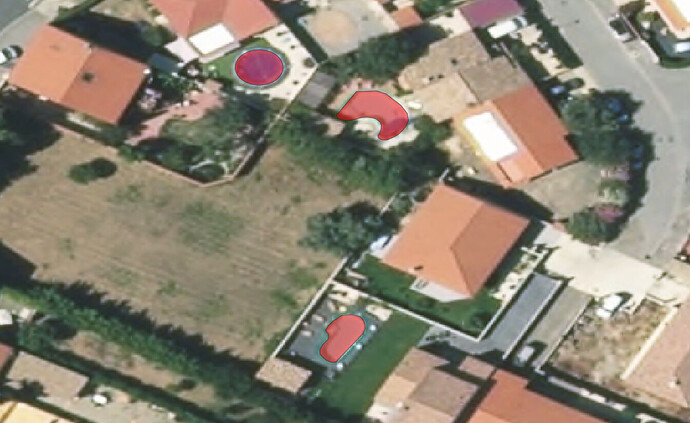 I struggle to understand how to create my dataset.
One workflow that could work would be to crop 512 x 512 image around the pool and to create a binary mask from each polygon, and to add it to a fourth channel (after the RGB) ?
Once I have my dataset ready, is it possible to use fastai on it?
I need the baseline to start playing with it.