Hello,
I am currently working with thermal images from solar PV modules. The idea is detect issues in PV plants with drone aerial imaging.
Currently, we work with a drone and a thermal camera that takes a video (300x300 I know, is bad, but thermal cameras are not as good as regular cameras). Then, we build a huge image (100MP or more) that represent the PV plant.
My DL idea is to cut this huge image in 256x256 pieces(or more) and segment the PV panels, what I need as segmentation is the four corners of the PV modules, to be able to compute information of the PV module.
Left images is the thermal camera image, Right images is the location of the vertex of modules.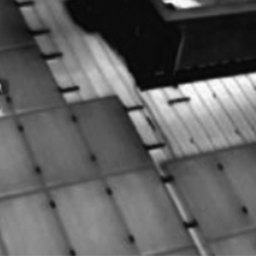 How can I create this data automatically, maybe training in synthetic images of lines and rectangles?
Maybe is better to do masks of rectangles, to address the issue of deformed straight lines?
Thanks for any insight that can save me to segment manually thousand of images…