Hi guys,
Lately, I have been working on implementing ULMFiT Pipeline using AWD_LSTM. In the Language Modeling part, I want to see the possible word predictions for the next word.
The students opened their ___________ [books, bags, shoes etc., all of these are possible predictions but is there any existing way to get them]
Currently, all we get is the next word after a bit of randomness as below [Atleast, that's what I understood].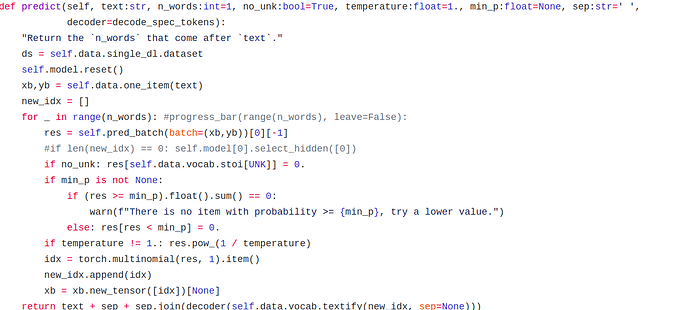 Correct me if I am wrong.
Thanks in advance,