So this is probably something stupid, but I'm having trouble running Python 3.6 inside my notebooks locally. I'm getting the syntax error screen when trying to import things as noted on other threads here.
When I check my version in the shell, all seems fine: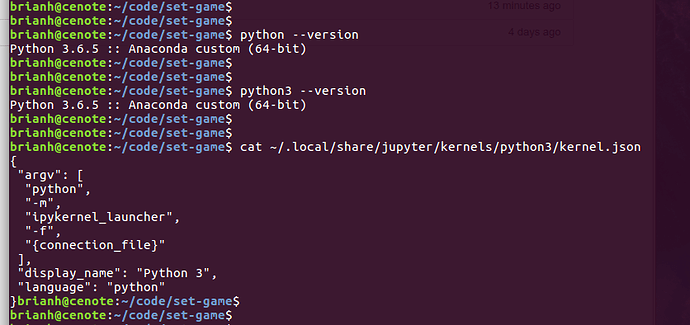 But then when I check my version inside jupyter notebook, it's running 3.5 instead of the conda 3.6 version:

So I've done some googling and python developers tend to get extremely 'hand wavy' with their environment solutions ("So then I just dingle-jab my framostat. Easy.") So I was wondering if anybody had any advice for me here. I feel sure there's some way to configure this, or at least find the root cause of it. Any help in understanding this would be helpful. (Environment issues in Ruby are much easier for me) For me, this is much more about de-mystifying things than it is about running notebooks locally as opposed to on AWS. On AWS everything goes fine, but I'd like the freedom to develop locally until I'm ready to actually train/test/etc.