I had restarted the lesson1-rf notebook when I got this ModuleNotFoundError while executing this cell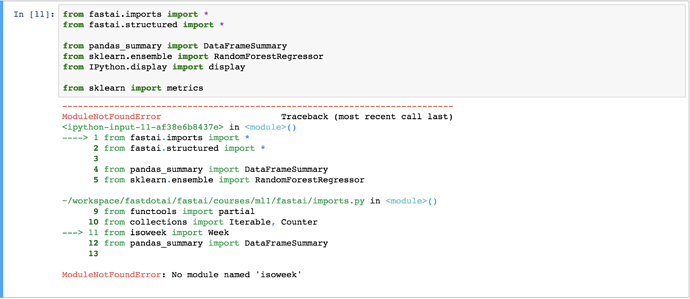 I did not see any path information related to fastai when I printed sys.path. Is this ok?
My directory structure:
~
└── workspace 
           └── fastai 

My conjecture was that this was a sys.path issue, so I went ahead and inserted the fastai location in the previous cell. So, here my <path-to-fastai-repo> is ~/workspace.
import sys
print(sys.path)
sys.path.insert(0, `<path-to-fastai-repo>`)
print(sys.path)

But the issue still seems to persist. Not sure what I am missing here.