Hi all,
Trying to build a model that recognizes faces of my family (3 people). Currently have a dataset of 33 faces which breaks into a training set of 28 images. When i train the model using cnn learner and fine tune the train loss is nan. Bit confused on what is going on here? Is my dataset just too small? Have changed the batch size to 4 and that makes no difference.
Think its worth mentioning that im new to all this so might have to explain what im doing wrong in a way you'd talk to a small child!
Thanks all in advance!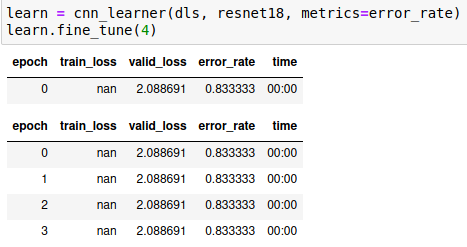 Tom