DeepMind published a new paper called "Data Efficient Image Recognition" and introduced CPC 2.0. They accomplish new state of the art on object recognition via transfer learning a CPC trained ResNet and more importantly, set new milestones for training with 2-5x less data: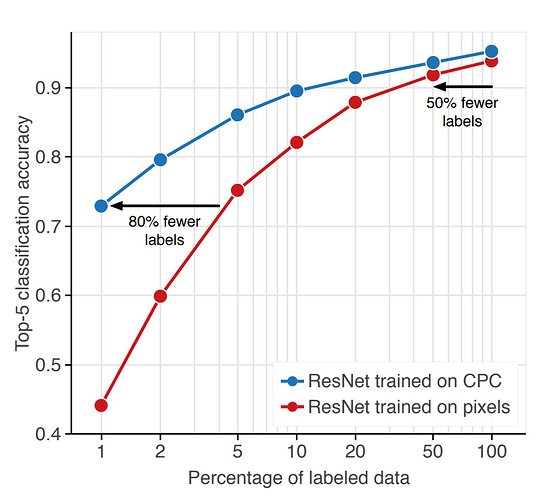 CPC for vision is basically taking an image, clipping it into overlapping patches, creating feature vectors from each patch and then training the NN by asking it to pick a feature vector from the bottom of the image amongst a series of negative feature vectors from other images.
In other words, it helps it build better representations of the objects in the image.
I wrote a summary article with more info here:

And full paper is here:

The authors indicate CPC 2.0 will be open sourced soon, so hoping we can look at integrating it into FastAI 2.0
Best regards,
Less