I'm having difficulty understanding what the author is talking about.
What is the plateau they're talking about? (is that the drop and plateau in the first picture? )
Is the right one under fitting and left one is not?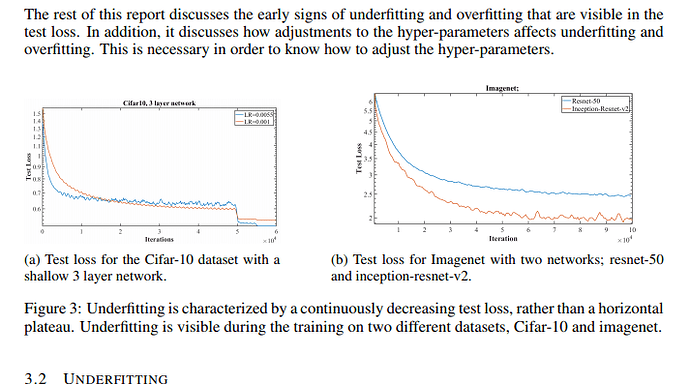 The rest of the paper is pretty concise and understandable, just this part is super confusing, especially all those are test loss, and they're not compared to training loss.
Thanks for your help!