Hi @jeremy
I am exploring the source on _mk_param and use_kwargs_dic of fastcore, and like the idea of forcing Parameter to change kind from POSITIONAL_OR_KEYWORD to KEYWORD_ONLY. I think this may help to solve a tiny problem of fastcore.meta.delegates I noticed when exploring it.
The problem is presented in the first image below, and the solution learnt from _mk_param and use_kwargs_dict is in the second image.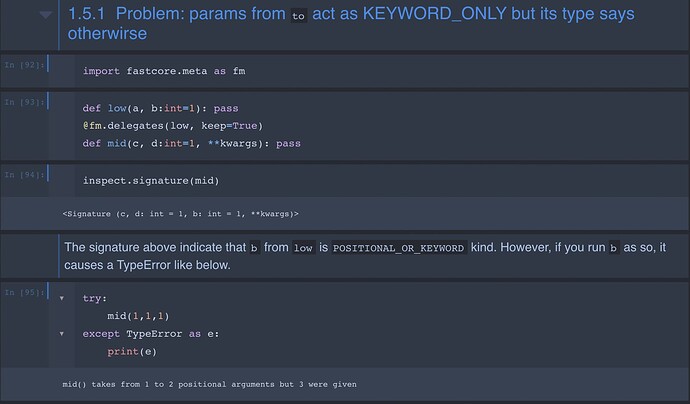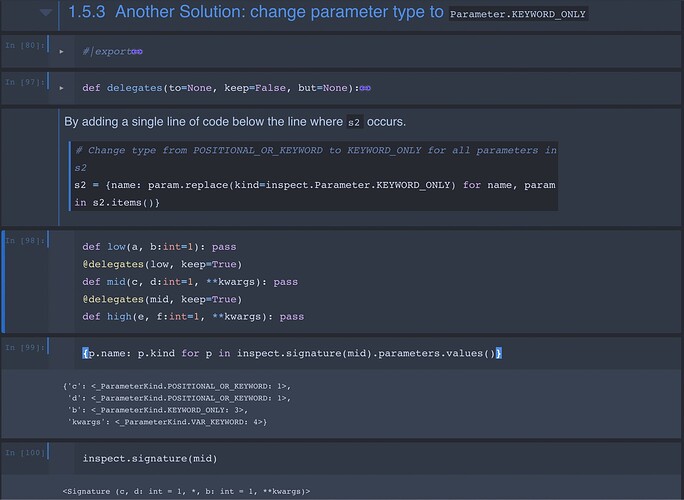 What do you think of it? Thanks!