Got it, Thanks Jeremy.
I have another question about #|echo: false. I think it should work as below.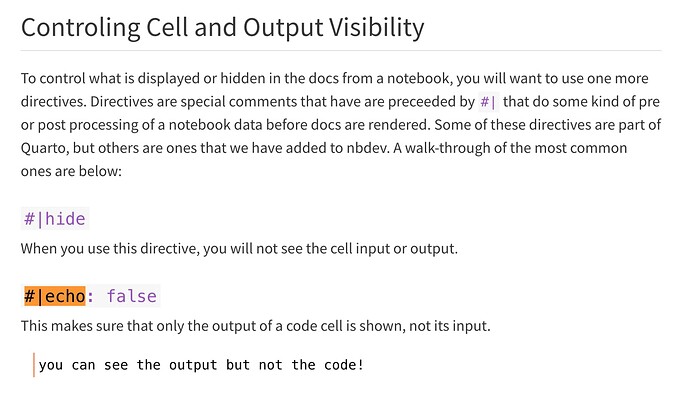 However, when I tried it with my nbdev project, it didn't hide the input.

I tried both #|echo: false and #|echo: False. Neither work on my side.
---
Sorry, no more problem! Now it is working.