Hi, I am using pycharm now because pycharm makes it easy to refer to the source code, but I run into a problem:


When I run fit_one_cycle in pycharm, it really trains, however, after the training, nothing outputs.
This is not a problem when I use Jupyter notebook.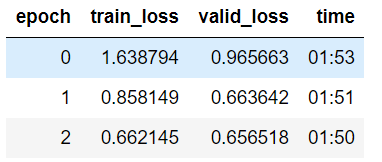 The pycharm is pycharm 2020.1 professional.
I will apperciate for any useful suggestions! Thank you!