I'd like to implement this paper:
SegAN: Adversarial Network with Multi-scale L1 Loss for Medical Image Segmentation
They use a (W)GAN architecture for image segmentation. The generator part (called segmentor here) uses a U-Net like architecture, while the discriminator (here called critic) employs a novel multi-scale loss (essentially MAE over feature maps on different scales).
I'd start out with something simple to get the code working (e.g. thresholded MNIST) and then move to more real-world data sets.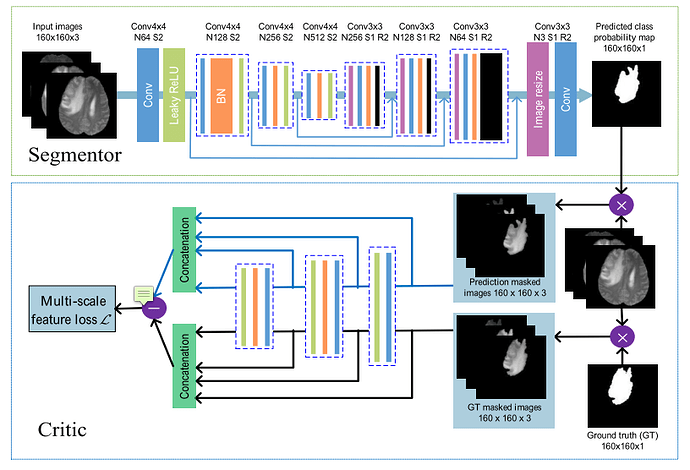 Interested?